About Cash Flow Resources
Since 2003, CFR has been providing customized solutions to companies to help their businesses grow.
About CFR
Since 2003, CFR has been providing customized solutions to companies to help their businesses grow.
Letter from the President
Founded in late 2003, Cash Flow Resources, CFR, is a private commercial factoring company serving local and regional businesses, primarily in the Gulf South. For more than 20 years, CFR has supported businesses in need of working capital and guidance, including existing, start-up, early stage and high growth businesses. In addition to factoring, CFR provides consulting and accounting services to ensure clients make the best of their relationship with CFR.
We have years of banking and finance experience on staff at CFR. With well over a decade of experience in factoring, we're fully invested in our community. Large financial institutions aren't always the best resource for small businesses. CFR, on the other hand, takes the time and effort to assist clients with challenges that arise every day. We aim to use our expertise to guide entrepreneurs so they can thrive in their communities. Through a combination of funding, consulting, and accounting, CFR becomes a financial partner, a true trusted advisor, so our clients can do what they do best – run their business!
CFR truly understands the struggles that entrepreneurs and start-ups face. Our approach isn't the same for all clients. We build relationships and customize a plan that fits our clients' needs and preferences. That even includes reviewing contracts and whether or not it makes sense to extend credit terms to prospective customers. Let us know about your business and your goals and we will work with you to develop a financial strategy to get accomplish them.
If you're ready to discuss how Cash Flow Resources can help you, please give us a call at (504) 522-6065 or fill out our Contact Form and we'll call you!
Best Wishes,
Kevin Laborde
President, Cash Flow Resources, LLC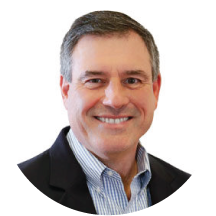 Central Louisiana native Kevin Laborde earned his bachelor's degree in finance from Georgetown University and MBA from Louisiana State University. Over the next 25 years, Kevin held numerous marketing, credit, and managerial banking positions— the last 14 of which with Bank One in Louisiana (now JP Morgan Chase) where he worked with clients of all sizes. His true passion is looking out for the small guys – which is why, in 2003, he founded Cash Flow Resources.
Committed to teaching and mentoring, Kevin served as an adjunct faculty member in the finance department of Tulane University's A.B. Freeman School of Business, where he taught a course in commercial banking for 10 years. Kevin was board president of Big Brothers Big Sisters of Southeast Louisiana in 1999 and 2000 and the 2010-11 president of the Rotary Club of New Orleans. He chaired the southeast Louisiana interviewing committee for the Office of Undergraduate Admissions at Georgetown University from 1994 to 2015, where he still remains an emeritus board member. Kevin was board president for the Louisiana Chapter of the Turnaround Management Association from 2015 through 2017 and joined the Greater New Orleans Executive Association in 2014 where he served as a board member, treasurer and board president. Kevin currently serves on the board of the Metropolitan Crime Commission.
An avid music lover, Kevin sang with the Georgetown Chimes during his undergraduate days.  Today, he enjoys spending time with his grandchildren, traveling, singing, listening to music, roasting pigs, and grilling.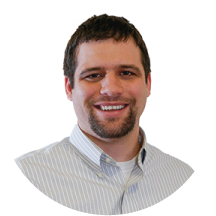 Ashton Laborde
Vice President
Operations
Ashton Laborde graduated from Jesuit High School in New Orleans in 2006 and earned his bachelor's degree from Georgetown University with a major in History. As a New Orleans native and in keeping with the spirit of the city, Ashton considers it a privilege to help small businesses succeed. While with Cash Flow Resources, he has worked in various capacities, including daily operations, client relations, and management of all client service processes.
Ashton takes great pride in watching his clients grow and hopes to do all he can to help them reach their goals. He feels a sense of responsibility to help clients get to where they want to be.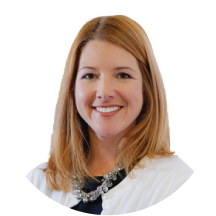 Shannon Hickey
Vice President
Support Services
New Orleans native Shannon Hickey Sarrat graduated with a marketing degree from Louisiana State University and a MBA from University of New Orleans. Shannon brings practical commercial banking experience to Cash Flow Resources through her ten years working in various capacities at JPMorgan Chase Bank. While with Chase, Shannon developed skills in business development working as the Sales Support Coordinator for the Commercial Middle Market before transferring into a position as an underwriter in the commercial sector. In addition to her banking career, Shannon served two years on the Board for the Junior League of New Orleans.
Shannon enjoys spending time with her family, including her three kids, and friends, volunteering at her kid's school, playing tennis, and traveling.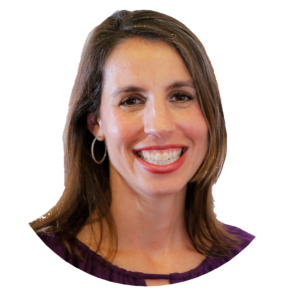 Olivia Ventola
Vice President
Business Development
Olivia's primary focus at CFR marketing and business development for small businesses in the gulf south region.  She has over 15 years of experience in the financial services industry with several of those years at CFR. Olivia brings her prior commercial banking (JP Morgan Chase) and corporate accounting (McMoran Exploration) experiences to bear as well as her many years at CFR.
Olivia earned a BBA in Finance from Loyola University where she also served as past President of the Business Alumni Board.  She currently serves on the board of Raintree Children and Family Services and the Parents Association at Metairie Park Country Day.  In her spare time, Olivia enjoys spending time with her family, on the river in New Roads, LA (her home town), playing tennis, and volunteering at her children's school.