HERE'S HOW FACTORING WORKS!
Factoring, also known as invoice factoring and accounts receivable factoring, is a cash flow solution for business-to-business companies. It is the process of selling unpaid invoices to a third party who will then collect customer payments on behalf of the business. This third-party entity, known as a "factor," fronts these businesses a percentage of the outstanding invoice balance, collects payment from the customer, then forwards the company the remaining balance (less a small fee).
Can't Wait for Customers to Pay?
Factoring provides fast, flexible working capital so you get the cash you need when you need.
HOW FACTORING WORKS
Receive fast, flexible cash flow by factoring! Factoring, also known as invoice buying or accounts receivable factoring, accelerates your cash flow without delay. Simply, sell your invoices to CFR. We advance a percentage of the invoice amount immediately and deliver the remaining balance to you (less a small CFR fee) when your client pays in full. We base our approval decisions on your customer's ability to pay, not your company's credit.
Factoring is used in a variety of industries in all stages of development, from entrepreneurs and start-ups to established businesses in need of flexible cash flow resources. It frequently benefits undercapitalized start-ups, entrepreneurs, businesses that are in need of flexible cash flow, growing businesses, or those with limited access to bank financing. One of the most common reasons businesses choose to use factoring is to free up cash flow while waiting on customers to pay on receivables (which can take anywhere from 30 to 90 days) to collect.
SIMPLE STEPS OF FACTORING WITH CFR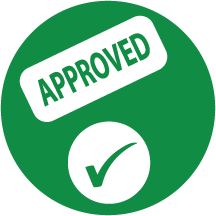 Step 1:
Complete a Free One Page Application
Complete a free no obligation one page application. There are no application or termination fees. Even if you have been denied bank financing or unable to receive financing for other reasons, you may still be approved for factoring.   Why? We base our approval decisions on your customer's ability to pay, not your company's credit.  The process is fast and easy.
Once approved factoring documentation will be signed.  Additionally, your customers will be notified of the factoring relationship and new payment address.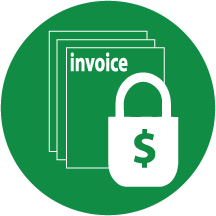 Step 2:
Choose Invoices to Sell to CFR
Next, invoices are generated and sent to your customer.  It is time to select which invoices you would like to sell to CFR.  You can sell all of them or just a few, depending on how much working capital you need.  CFR will then verify the invoice to ensure the products were delivered or service was performed.  There are many ways to verify an invoice professionally.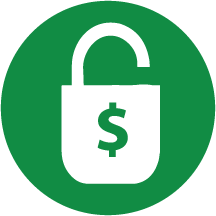 Step 3:
CFR Advances Percentage of Total Invoice
After the invoice has been verified, CFR advances a percentage of the invoice amount to your bank account.  The advance percentage is usually 80%, but it can range up or down depending on industry and other risk factors.  Funds will be sent via ACH or wire the same day the invoice is verified.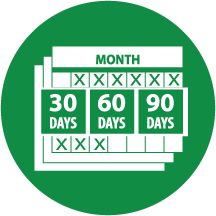 Step 4:
Customer Pays Invoice Total to CFR
Your customer sends the invoice payment to a CFR lockbox according to the terms of the invoice.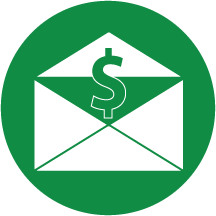 Step 5:
CFR Remits Balance Less Fees to You
Once the invoice is paid, CFR remits the balance of the invoice, called the reserve amount, to you, less fees. Fees will range depending on how long the invoice is outstanding.  Then, the process repeats to get you the cash you need when you need it.
We don't get paid until you do.
FAQs
Is factoring expensive?
cfrnow
2018-07-16T09:36:46-05:00
Using factoring to grow a company is far less costly than alternative options, such as merchant advances or other alternative financing methods provided by online lenders.  It is far cheaper than trying to sell equity or ownership in the business, if that is even an available option.  Factoring fees are similar to merchant fees assessed on credit card sales and are far less costly than losing new sales opportunities.
Most retailers get paid for their goods and services by accepting credit cards for payment. When they do this, they actually receive the sales price less a merchant fee, which may be 2% to 3% or more. The revenue to a factoring company is similar and is usually a function on how long it takes for customers to pay their invoices.
By accelerating cash flow, businesses have the opportunity to take advantage of supplier and vendor discounts. Additionally, by paying bills on time or early, you can enhance your credit profile with these vendors and suppliers, making them more responsive on future orders and requests.
Compared to other alternative means of financing, such as selling equity or online lender funding, factoring is much more cost-effective option and allows the owners to preserve their interest in their business.
Lastly, factoring companies offer additional services including account receivable management, credit analysis, underwriting, and, in CFR's case, business consulting and accounting support.
Industries
Many business-to-business industries at different stages of growth benefit from factoring. Start-Ups, entrepreneurs, undercapitalized, struggling and growing businesses can improve their cash flow by selling their invoices to CFR.  Here's a glimpse into the many industries that are already experiencing the CFR Advantage: